---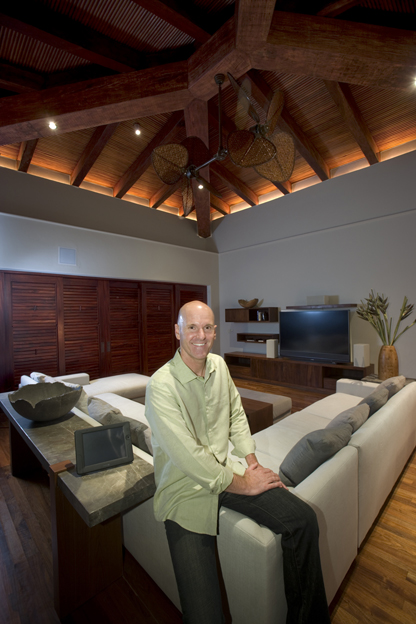 ---
Bruce Garipay founded Automated Homes in 1996 and was a pioneer in the "Smart Home" concept, designing and installing custom home automation systems for some of the Southwest's most extraordinary residences. With his Smart Home concept, Bruce provides his clients the ability to easily control all their home electronics including custom designed media rooms, total-home music access, lighting and climate controls, and home security systems.
In 2005 Bruce, a Certified Electronics Designer, took his Smart Home concept to Puerto Vallarta, Mexico and opened a second location there. His notable skill in systems design and integration has earned him a reputation as one of the industry's premiere technology specialists. His work has been featured in Residential Systems and Sound and Vision magazines.
Upon returning home to the South Bay of Southern California, Bruce's realization that most existing home technology was outdated or wasn't working properly prompted him to create The Tech Tune Up, an affordable, comprehensive diagnosis of home electronics.
"When it became apparent that so many home systems needed help, I started thinking about a service that would focus on tuning up what was already there and upgrading when needed. Whenever I talked about the new home technology products and how affordable they are today, people were interested and wanted in." What's exciting to him about today's home technologies is that they are more powerful than ever, yet can be scaled so starting small is a realistic option, and they are affordable to just about everyone.
Born and raised in Los Angeles, Bruce has always had an affinity for technology and its real-life applications. Bruce graduated from the University of Southern California with a Master of Business Administration degree emphasizing Entrepreneurial Studies.
---
Why hire a home technologist…